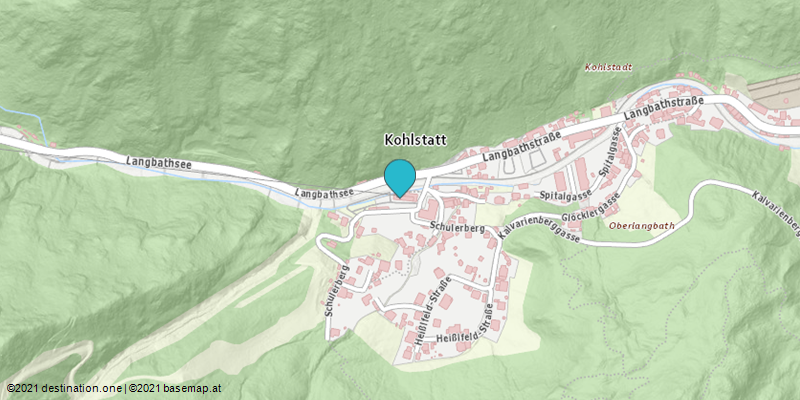 Family ski resort Feuerkogel
The following photo gallery can be navigated with the arrow keys (left, right).
Special features
Suitable for groups
Suitable for pushchairs
Barrier-free
Ski area
The next winter season will start at 16th December 2017. During the winter season every Wednesday guided snow shoe hiking up on Feuerkogel 10.30 o'clock.
Last snowfall: 20.11.2017
Skiing are operating: no
The Feuerkogel family ski area in winter. Upper Austria's friendly and sunny place for wintersport and holidays.
1 cable car, 7 lifts, well prepared slopes, 4 inns, courses and equipment rental, great view from the plateau


Basis-Data
Report dated:
21.11.2017
last snowfall:
20.11.2017
open from:
16.12.2017
open until:
02.04.2018
skiing are operating:
no
fun park/ boarder park operating:
no
ski- kindergarten open:
no
Snow information
Depth of snow on the mountain:
35 cm
Slope information
5km - easy
6km - medium
4km - difficult
Ski routes: 16km
Freeride area: 3km
Infrastructure
Tows: 4
Chairlifts: 1
Plate lifts: 1
Magic carpets: 1
Gondolas: 2
Dear Guests,
We are starting on the weekend of 16th December 2017 in the winter saison 2017/2018 and then right through to 2nd April 2018.
Operating times winter:
> Cable car: from 8.15 a.m. to 5.00 p.m. respectively
(cable cars on the hour and on the half hour, if necessary repeatedly)
> lift facilities: from 8.30 a.m. to 6.00 p.m.

We look forward to welcoming you!
Yours Feuerkogel team
Prices for a day ticket:
Adult: € 36,60
Youth: € 24,10
Child: € 15,50
Family: € 98,00
General price information:
Normal rate Adults
3 hours: EUR 26,30
4 hours: EUR 27,60
5 hours: EUR 30,50
1 day: EUR 33,90
2 day: EUR 65,50

Normal rate youth (age group: 1996,1997,1998)
3 hours: EUR 19,70
4 hours: EUR 20,70
5 hours: EUR 22,90
1 day: EUR 25,40
2 day: EUR 49,10

Normal rate children (age group 1999 bis 2008)
3 hours: EUR 13,20
4 hours: EUR 13,80
5 hours: EUR 15,30
1 day: EUR 17,00
2 day: EUR 32,70

Family rate 1 Adult and 1 child:
3 hours: EUR 33,00
4 hours: EUR 34,60
5 hours: EUR 38,30
1 day: EUR 42,60
2 day: EUR 86,40

Family rate 1 adult and 2 children:
3 hours: EUR 44,20
4 hours: EUR 46,30
5 hours: EUR 51,30
1 day: EUR 57,00
2 day: EUR 115,50

Family rate Adultes and 1 child:
3 hours: EUR 54,80
4 hours: EUR 57,50
5 hours: EUR 63,60
1 day: EUR 70,80
2 day: EUR 143,70

Family rate Adultes and 2 children:
3 hours: EUR 66,00
4 hours: EUR 69,20
5 hours: EUR 76,60
1 day: EUR 85,20
2 day: EUR 172,80


Payment methods

Visa

Mastercard

cash dispenser
Discounts
Discounts (Age-related/Groups):
Discounts (Memberships)
Salzkammergut Winter-Card
Infrastruktur
Ebensee
The Feuerkogel family ski area in winter. Upper Austria's friendly and sunny place for wintersport and holidays. 1 cable car, 7 lifts, well prepared slopes, 4 inns, courses and equipment rental, great view from the plateau